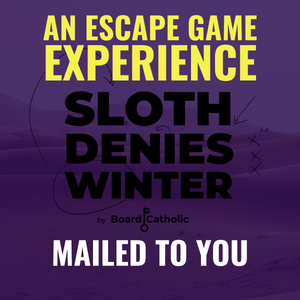 An escape game experience where you will work to decipher 12 pages of puzzles, riddles, and clues to find the final answer and complete the game!
It can be played with 1 - 4 players (or more if you want!) This is great as a date night activity for a couple or for a group to work on together.

You can select the NOVICE or EXPERT version of the game. The puzzles are the same but the overall difficulty varies between the two versions.
To play, all you will have to do is get the game in the mail, grab a pen for everyone, and you are ready to go!
If you want to print the game yourself to be able to play immediately, purchase it here.
*Note: Free Shipping for orders over $25 goes slower. It may not arrive by December 25th.